Search Our Site:

Pheasant and quail are popular entrees at Brush Dale, as are wild turkey and deer. Besides tasty wild game recipes, you'll find scrumptious ways to serve garden vegetables and delicious desserts. Lodge Recipes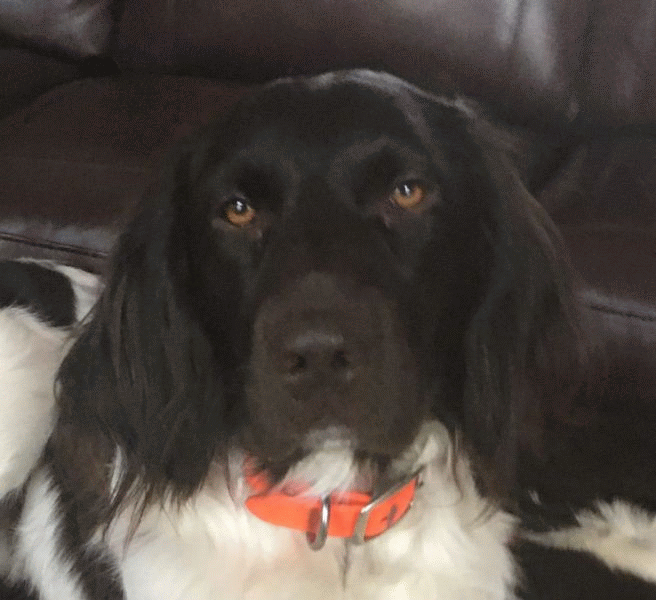 IntCH Vulkan Eben-Ezer (Bandit)
is from the
Eben-Ezer Kennel
in the Czech Republic. He was born on March 14, 2016 and became an Iowa resident when he was 10 weeks old. Bandit is owned by Mark Alexander of Eldridge, Iowa where he lives in the house with the Alexander family and his older Ďbrotherí Smokey (
Brush Dale's Courage Under Fire
).
Bandit earned his International Champion title at the IABCA Conformation Show held September 16, 2017. Several of the other exhibitors at the dog show commented on what a good looking dog he is! Bandit weighs in at a lean, athletic 53 lbs. His coat is very soft, with very nice feathering on his ears, legs and tail.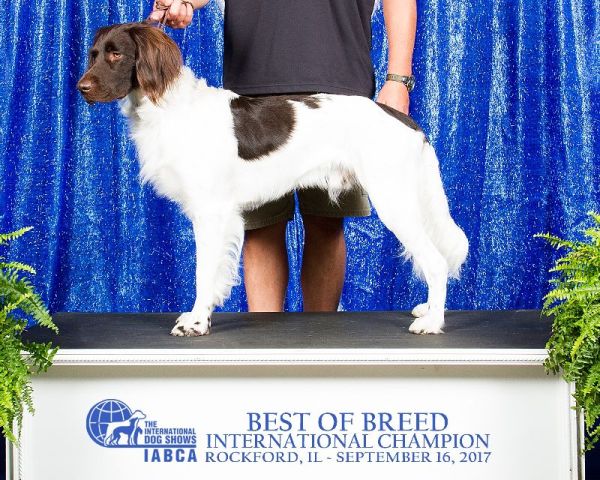 Banditís owners live very close to Brush Dale and that is where much of his early training took place under Michelleís guidance. On June 3, 2017 he passed his Natural Ability test with flying colors, earning a maximum score of 112 and a Prize I. During the swimming portion of his NA test, after several of the other dogs had been coaxed to swim by their owners, Bandit made a running dive into the pond to retrieve the bumper. The judge commented "I think you knew that was going to happen!" Bandit loves the water and doesnít hesitate to swim even in freezing cold conditions.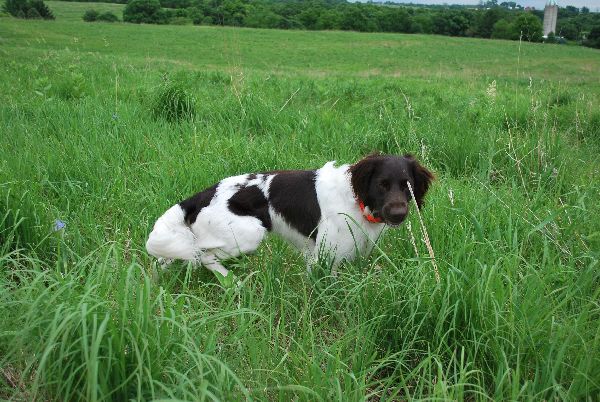 Most of Banditís hunting experience has been on wild Iowa pheasants, teamed with Smokey. He has an unmatched hunting drive and a firm, classic point. Anytime he senses his owner even thinking about hunting, he gets excited and canít wait to hit the field. Despite his desire to hunt, he is just a big lap dog when relaxing in the house. Heís very outgoing and friendly with people and other dogs.